Domestics Transportation (Rail, Road, Sea, Air)
We have corporated well-equipped fleet contracts good enough to serve any clients' demands of part and/or full loads for any inbound and outbound shipments.
We accept all transport inquiries of eCommerce goods, personal goods, entrepreneur samples and original documents, auto accessories, F&B packages, containers, etc under terms Door to Door, or Door to Consolidated Hub, upon requested.
For container transportation both inbound and outbound, we can also offer domestics transport insurance through CHUBB whose we are authorized agent for as from 2017.
Depending on your type of cargo and time requirement, we can well match each.
We offer pick up Goods/Containers from your premises, send them to Rail station, or to domestics ports, or to airport, based on our special annual corporated contracts filed with carriers.
Our destination agent will then receive the Goods/Containers and deliver them to the booked receivers' locations.
Our main services are within HCM and between HCM and HaNoi under term Door to Door.
What you need is just to provide us :
Sender contact (name, phone, email)
Pick up location (within HCM city)
Time to pick up (7am-7pm, Mon-Sat, except Sunday and Holidays)
Receiver contact (name, phone, email)
Delivery location (within HaNoi capital)
Transport mode (Rail, Road, Sea, Air)
Payment terms (Prepaid or Collect)
Special notes (crating, gift wrapping, temp control, etc)
For senders who are not in HCM/HN city, please send Goods to any bus stations located within HCM/HN, our team will pick them up.
We accept most of cargoes with special rates and time managed.
All of inquiries have been well served over contracts to catch up the schedule of loading/discharging at clients' nominated premises/ports.
On-Time and Safe transport are our TOP priority.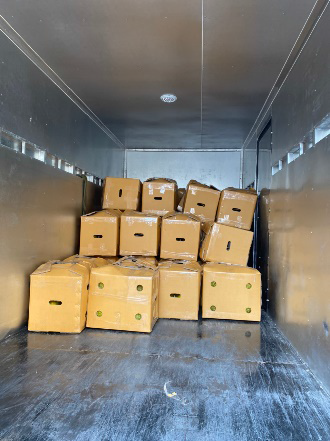 Please share us your inquiry, our team will offer you a solution.
Contact us :
Tel : (8428) 62616623 | 62616624 | 62616654
Email : Ms. Lucy | Operation Manager | OpsMgr@MAXCO.com.vn
Ms. Nancy | Operation Supevisor | Ops7@MAXCO.com.vn